Best mobile car wash Dubai
Many car specialists have confirmed that this type of washing is considered one of the best results. mobile car wash Dubai Which helps you to reach satisfactory results, makes you completely dispense with washing your car in the normal way. Or washed by machine. There are also many benefits to the environment and to the state when this method of washing is followed, which is to save water. As this will help you to save as much water as possible and at the same time become cleaner and preserve the car from any damage caused by the traditional method. Through a mobile car wash Dubai.
One of the most important benefits of using steam. Is that it gives more effective results in the process of cleaning the car than what you get from the traditional method.
Steam wash can get into all sides of a car. It can go into the indoors and it can also access all the outdoors. Which would be difficult to access by normal methods. Mobile car wash Dubai.
The importance of mobile car wash Dubai
Whatever the type of your car, it is always in need of maintenance and care. And here we are not talking about the maintenance of the engine or the internal parts only, but the external structure of the car. And the interior also needs care always to maintain its quality for as long as possible. Where periodic washing and cleaning keeps the car from rusting. And maintains the car paint, which may lead to fading in color or damage to the exterior structure. Mobile Car Wash Dubai.
Realizing that the process of cleaning and washing a mobile car in Dubai requires a lot of effort. You may not find enough time to do it or wait at the car wash stations.
Whether you are at your workplace or at home, all you have to do is contact us. And within an hour, your car will be completely and comprehensively cleaned inside and outside. Through a mobile car wash, removing oils, fats and dust from surfaces. And removing unpleasant odors and bacteria, in addition to washing the tires is good in the rack to give them a shine.  The TopH company offers you a mobile car wash service in Dubai to save you this time and effort. A mobile car wash service in Dubai, Sharjah and Ajman may be the perfect and suitable solution for you.
What distinguishes us…
Now, in less than an hour, the car will be cleaned, a complete cleaning, an anti-bacterial cleaning through a mobile cleaning car by means of suction, and cleaning the carpets, carpets and interior surfaces of the car. With windows, it will give your car a long-term cleanliness and completely eliminate bacteria.
Mobile car wash Dubai mobile cleaning company offers a fast and distinctive service and is a mobile car wash. And a mobile cleaning car company is one of the pioneers in this field due to our experience.
Where we provide customers with all washing, polishing and painting services. You are in your place with a fully advanced mobile car wash service.
Top H's team is distinguished for providing mobile car wash services in Dubai, Sharjah and Ajman. With perfect craftsmanship and using high-quality cleaning tools, TopH offers packages, each with features that vary in prices depending on the number of services provided, and car cleaning services can also be obtained. Within monthly contracts, reservations can be made via WhatsApp.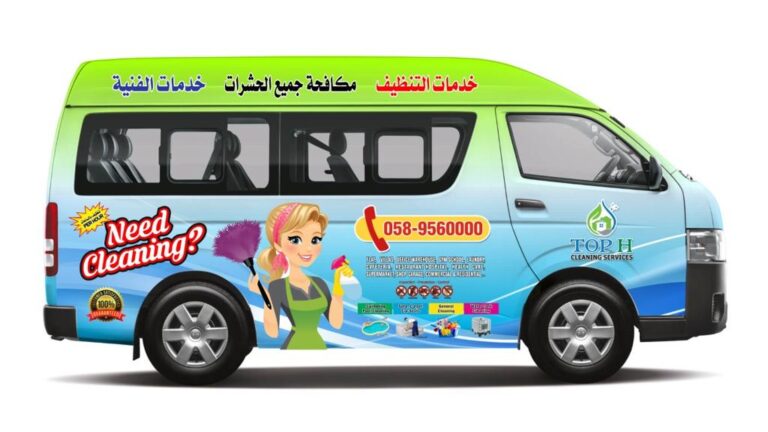 And also

One of the most important benefits is that you are washing the car with steam. You do not need to use more than 2 liters of water only this will help you to wash all sides of the car.
In addition, this method can get rid of all the dirt that is in the car. And it's not limited to just this. It also breaks up dirt in hard-to-reach places.
In addition, it completely avoids you from exposing your car to any scratches, even if they are minor. As the operator who washes the car will not need to use wipers in the cleaning process. In this way, you will get the best results and without damages.
The steam also cleans and polishes exterior paint without the need for any tools to buff. These tools are the main cause of scratches in the car.
One of the most important benefits of steam cleaning. It helps to get rid of germs and microbes that are inside the car. This is reason enough to maintain your health.

And also an important product is that it helps to get rid of any unpleasant odors. It is in the car. As these odors increase if the interior upholstery of the car is made of cloth. clean steam cars
for this reason
You should immediately start following this method of cleaning your car. They give distinctive results and help you get rid of bacteria and germs. You can also do it anywhere, as it has become available in many places in the Arab countries in general. Don't hesitate for a moment if you want a clean, new, germ-free car.
Mobile car wash Dubai with steam
Steam car wash is one of the methods used to clean the car. Like all other activities, We add cars has witnessed many developments in the technologies and methods used. The most common traditional method is water, unlike a steam car washer. This technology relies on heating the water to the point of evaporation and pumping it with pressure on the car to remove dirt and dust from it. Steam has been used as a cleaning method since ancient times,
 but recently it has been exploited in the car wash sector. The traditional method, despite its wide spread, requires time in addition to wasting a lot of water. The percentage of water used for washing cars is estimated between 6 and 10 percent. Many countries suffer from water scarcity, and this percentage is straining their water capacity. Not to mention the cost of disinfection and treatment of waste water after steam cleaning cars.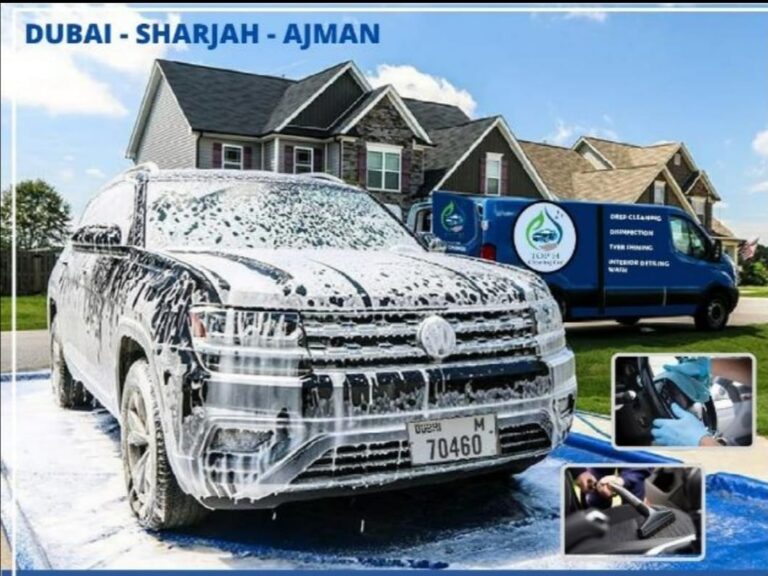 Whether you are at home, at your workplace, or even on a shopping tour in one of Sharjah's malls
The company offers you a mobile car cleaning service in Sharjah wherever you are! All you have to do is book through the Top H Cling website. The company offers its customers a variety of car wash packages, including the golden package with great features that include external steam cleaning, internal cleaning with broom and steam, wheel cleaning and tire cleaning, in addition to cleaning the engine with steam, polishing the drum, roof and floor, as well as sterilizing the air conditioner with steam, polishing the skin, cleaning velvet and many more. Featured Services. cleaning services
mobile cleaning car
Mobile car wash company in the Emirates. It is one of the oldest and most prestigious companies in the field
Car cleaning. We all know the weather in the United Arab Emirates, extreme temperatures and dusty dust. Therefore, maintaining your cars must require a specialized company. Because you are doing this for you.
Why Top H?

Top H is distinguished from the rest of the United Arab Emirates companies. In terms of experience and quality. Top H has topped the field of mobile car wash, according to the testimony of our dear customers. The staff is carefully selected after training and testing. To meet the aspirations of our valued customers. We have a deep cleaning service from the inside to remove all stains from the seats inside the car. Exterior cleaning thoroughly. With tire wash.